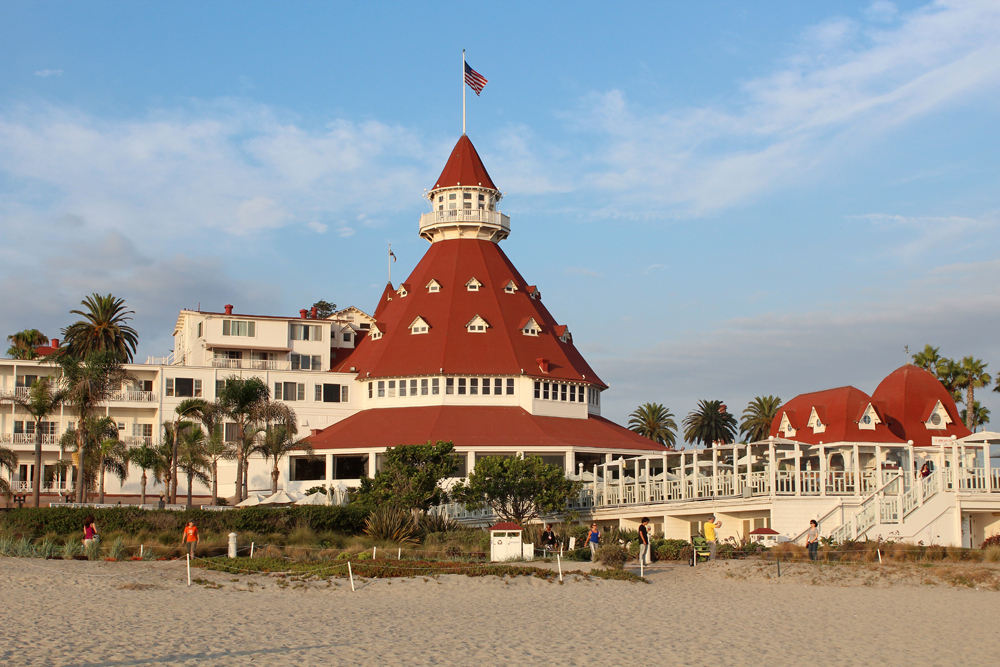 Read Time:
1 Minute, 1 Second
The Hotel del Coronado is a luxury hotel in the city of Coronado, California, across the bay from San Diego. This beachfront property was developed in the mid-1880's during San Diego's first real estate boom.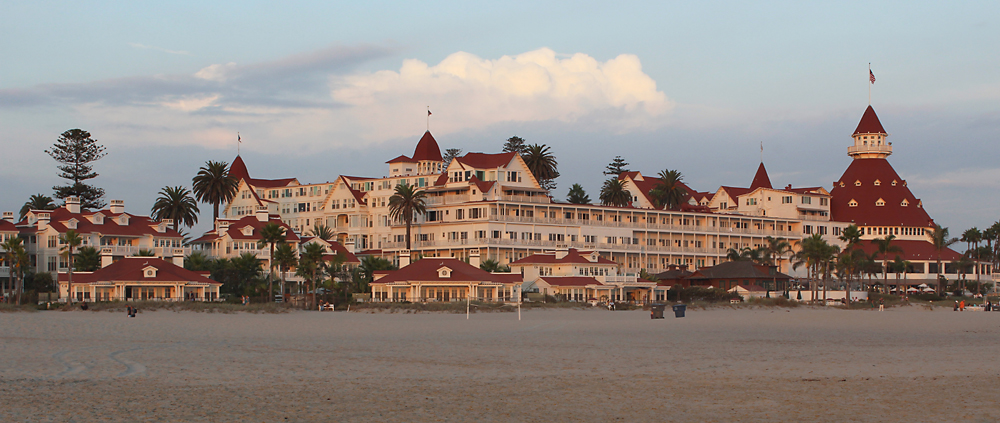 When it opened in 1888, the Del was the largest resort hotel in the world. To this day, it remains the second largest wooden structure in the United States. It was designated a National Historic Landmark in 1977.
The hotel occupies a beautiful location and has hosted celebrities, royalty, and several U.S. Presidents.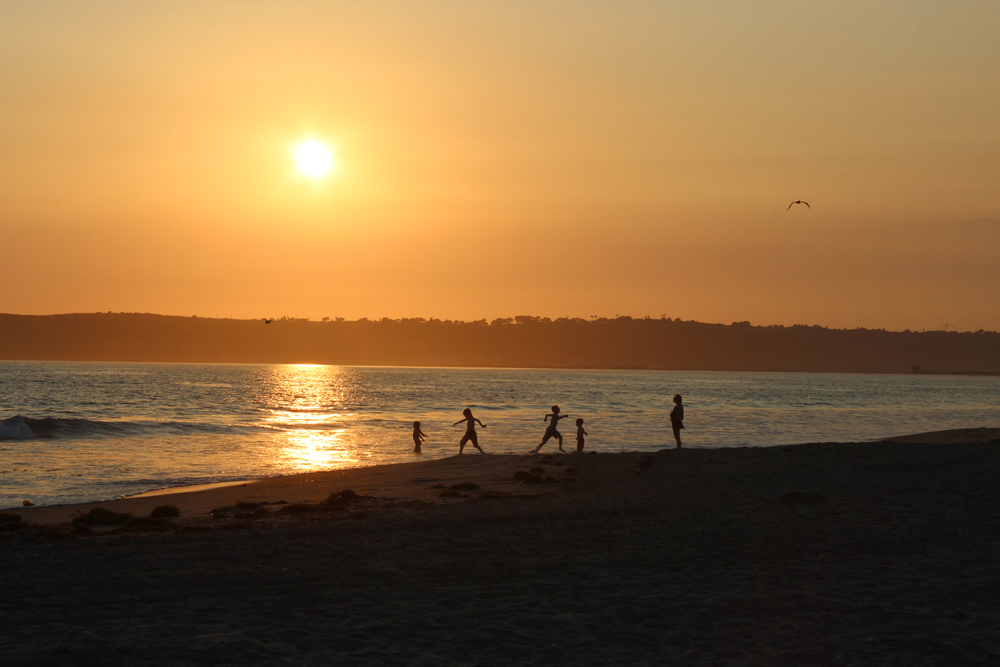 We love this photogenic location at sunset. The white walls and the red roof look exquisite during the golden hour, and the sun sets directly over the bay, so no matter which direction you're facing, the scenery is spectacular! We shot with a 70-300mm lens from near the water's edge.