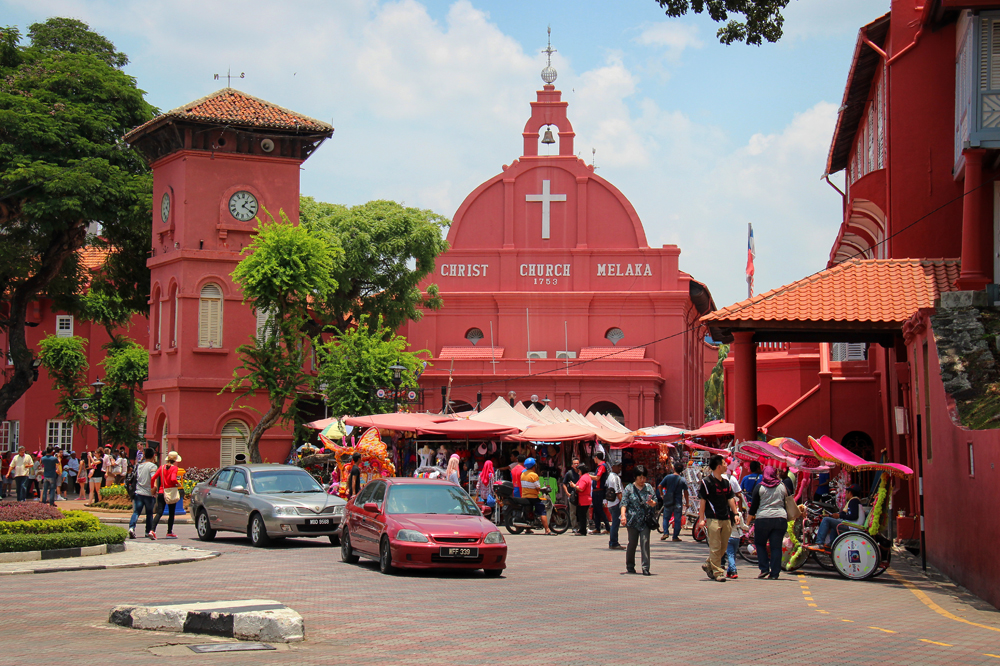 Read Time:
3 Minute, 11 Second
Melaka, Malaysia was inscribed as a UNESCO World Heritage Site on July 7, 2008. George Town was also inscribed on that date, and together, they are recognized as the Historic Cities of the Straits of Malacca.
Melaka and George Town reflect a multi-cultural heritage that evolved from their strategic location along the trade routes from Great Britain and Europe through the Middle East, the Indian subcontinent, and the Malay Archipelago to China. The two cities were also shaped by colonization from the Portuguese, the Dutch, and the British.
The core zone of the Historic City of Melaka is comprised of two sections bisected by the Malacca River. This historic center reflects its diverse culture in the variety of religious and government buildings, ethnic quarters, festivals, dances, costumes, art, music, food, and daily life.
On the east side of the river is the Civic Zone. When the Portuguese conquered the city of Melaka in 1511, they built a massive stone fortress surrounding the present-day St. Paul's Hill. Within this area, they also built palaces for the governor and the bishop, churches, hospitals, a college, and other public buildings. The fort has been mostly destroyed, but the remains can been seen throughout the Civic Zone.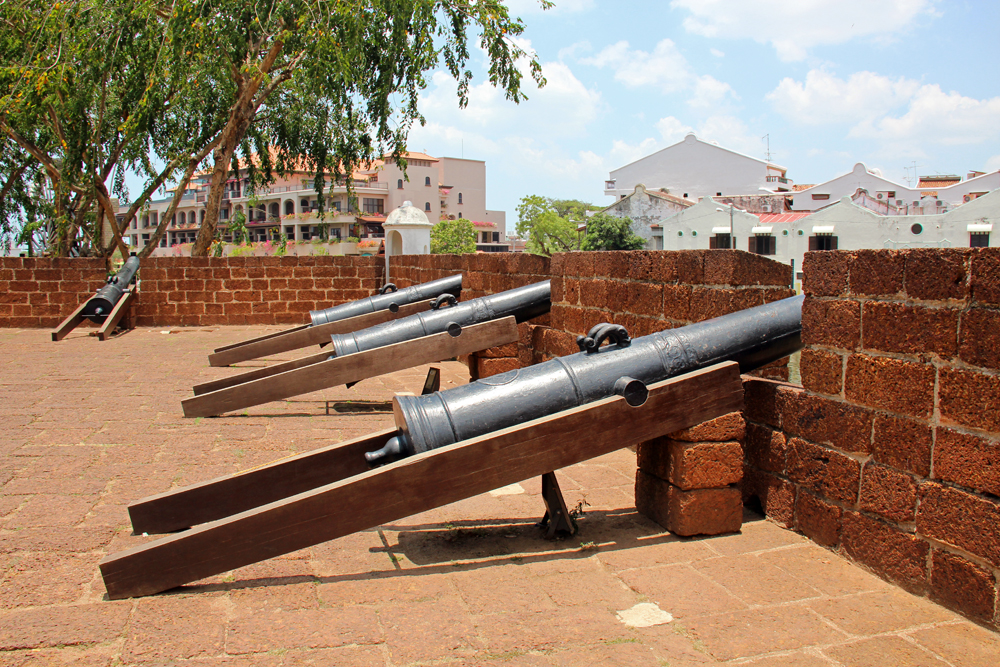 In 1641, the Dutch captured the city and took over the existing structures. In 1650, the Governor's residence was converted into the Stadthuys (Town Hall). The catholic St. Peter's Church was built in 1710 and the protestant Christ Church in 1753. Christ Church is the oldest protestant church in Malaysia and still in use. This area, with its salmon-colored buildings, is known as "Dutch Square" and is probably the most-photographed view of Melaka. Many of these buildings have been converted into museums.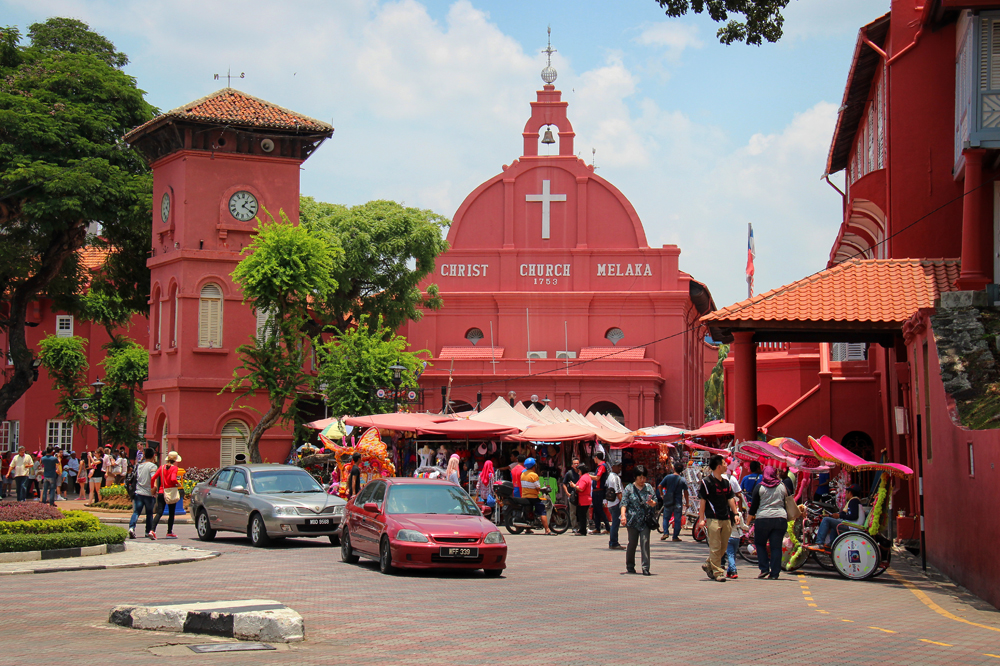 On the west side of the river is the Historic Residential and Commercial Zone. There are over 600 properties in this zone, including many shop houses along Jonker Street that date back to the early part of the 20th century, and a few to the 19th century.
Along Temple Street, you'll find various places of worship. Cheng Hoon Teng Temple is the oldest traditional Chinese temple in Malaysia. The main temple hall was built in 1704 and features intricate woodcarving.
Kampung Morten is located next to the river. This village is named after J.F. Morten, the Commissioner of Land in the early 1920's. It's a wonderful area to see traditional "kampung houses" and to visit the living history museum, Villa Sentosa.