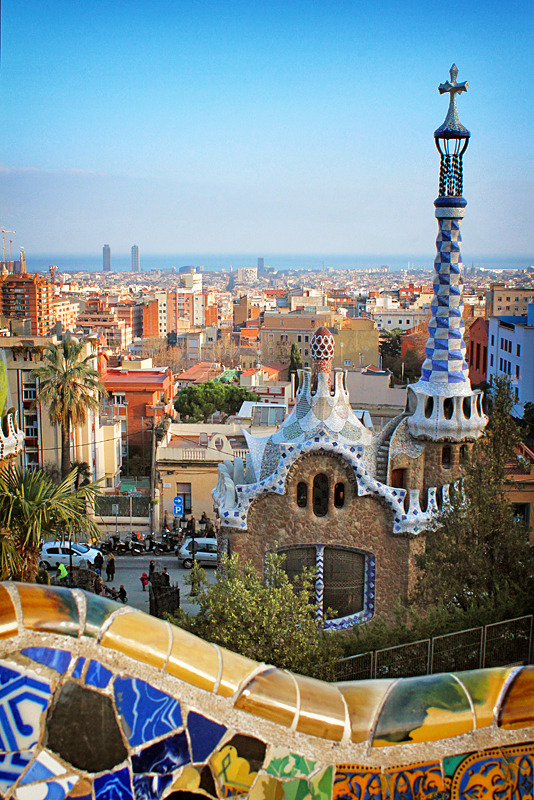 Antoni Gaudi was commissioned by his main patron, Don Eusebi Güell, to design a residential English-style garden city on the outskirts of Barcelona. Gaudi worked on the project from 1900-1914, but it proved an economic disaster, and his vision was never realized.
This eccentric park is now considered one of Barelona's unique treasures and is worth a visit at any time of the year. Our favorite time to visit is about an hour before sunset, when beautiful golden light washes over Barcelona and provides an exceptional view of the city.
A focal point of the park is the rooftop plaza bordered by a row of curved benches covered in multi-colored trencadis (broken ceramics). Although there are always a lot of people here, it's a terrific place to take photos. Here, we've included part of Gaudi's design in the foreground of the photo.